I have just finished a red version of Cottage Creation's "Wonderful Wallaby" using Mission Falls 1824 wool (color #29, "Raspberry").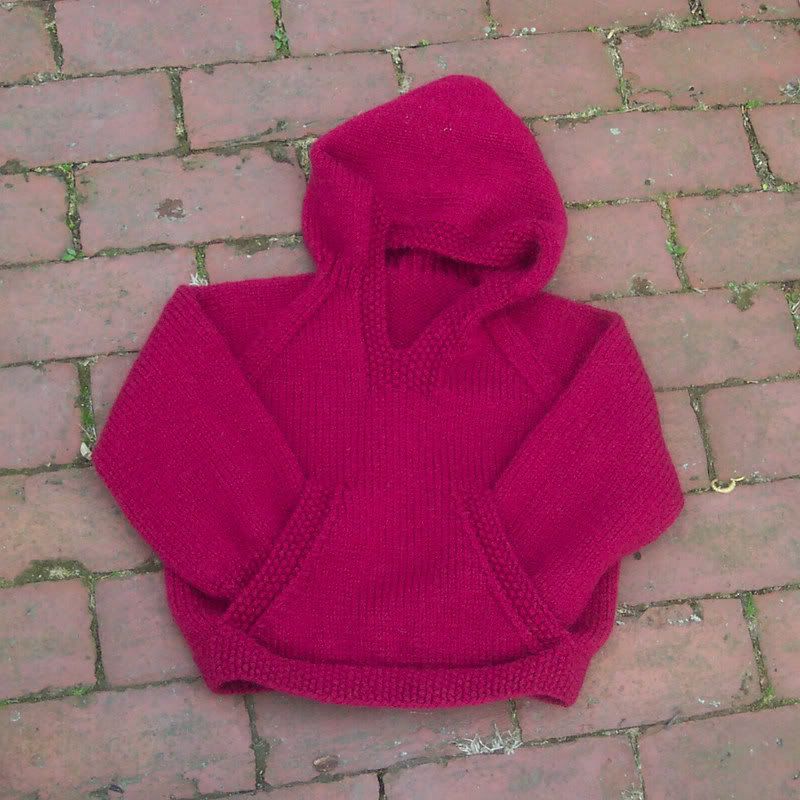 This is the second of two Wallabies, knit as gifts for a friend's boy/girl twins. It is the first time that I have used 1824 wool for anything more than a hat or mittens, and I
loved
it. I will definately be using this yarn again.